Accueil et conseils téléphoniques du lundi au vendredi de 10h à 12h30 et de 14h à 17h30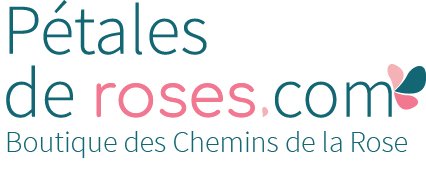 Petales-de-roses.com Creations
It is possible to transform this rose bush in a little climber.

The flower has 80 petals with a perfume of real rose.

 Out-of-Stock

In the south of France, this rose needs semi shade, whereas in the North, we suggest the exhibition in bright sunlight.

Salmon colour, going to salmon pink.

Griselis will prefer the semi shade to show its particulare colour : pearl grey.

Well resistance against diseases. But this rose bush can be really weak because of oïdium during spring.

The colour is orange and becomes more pink-apricot until dark pink.

 Out-of-Stock

An healthy, bright and strong foliage with yellow flowers, well perfumed. The heart of the bloom is pink apricot. This rose bush is free flowering.

A romantic and a repeat-flowering rose bush.

Strong rose bush with a glazed foliage.